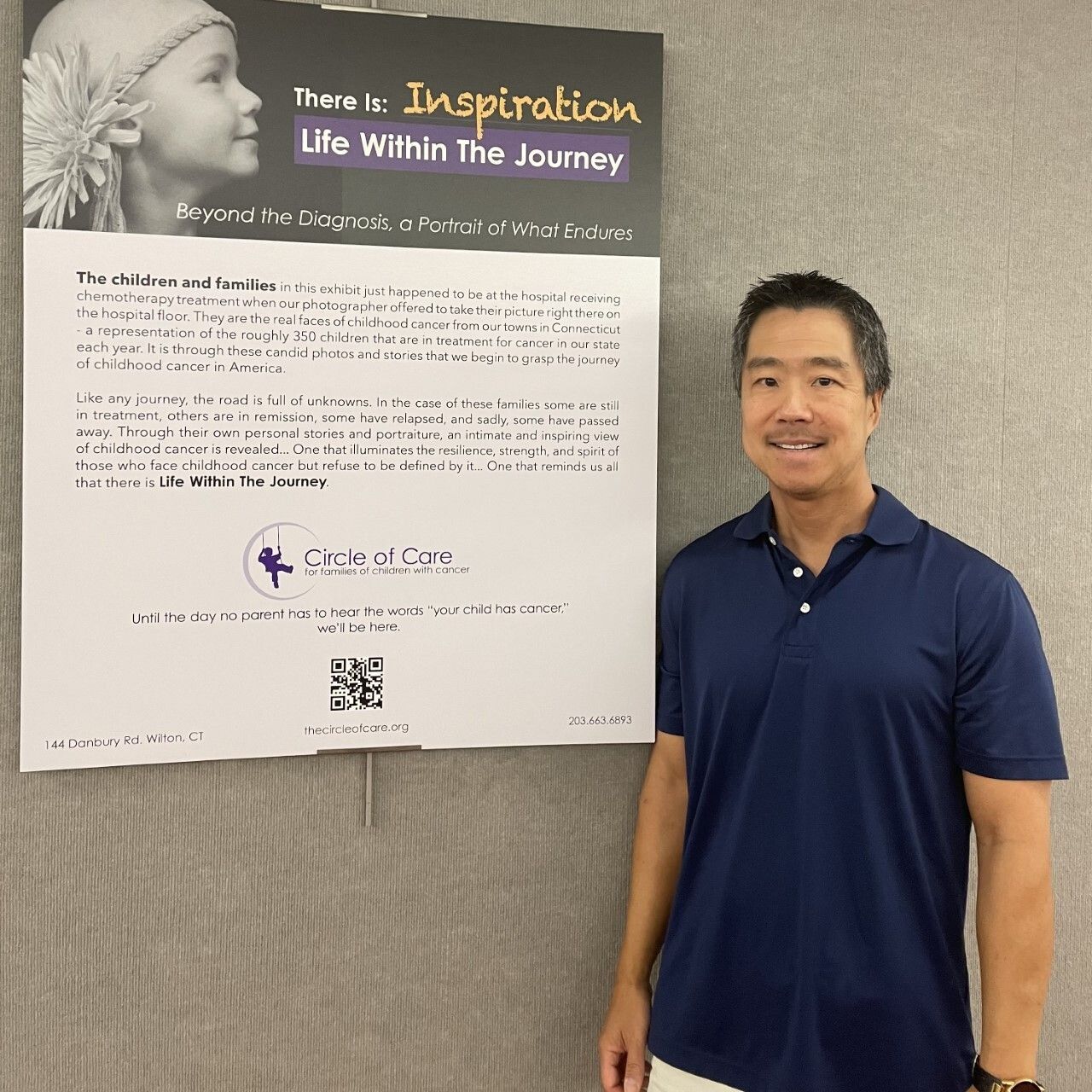 When the opportunity arose to display our newest Life Within the Journey portraits at the CT State Capitol Building in Hartford this month, our board member, George Whang, enthusiastically took on the project of interviewing the families that were most recently photographed* in order to tell a piece of their story which would be displayed with their portrait. The stories George has told give unique insight into the childhood cancer experience. Each portrait has been assigned a word that embodies both the spirit of the person photographed and the facets of life that exist within the journey.
In reflecting on this project, George tells us, "It was truly humbling for me to speak with the parents of children facing cancer in order to write their stories for Life Within The Journey. Having gone through my own journey with my wife's cancer, I wasn't sure if doing this would bring back dark memories of her losing her battle. But the opposite happened. Speaking with these families reminded me that there is light in the darkness. Every cancer experience is different, full of unpredictability and ups and downs. The parents' emotions ranged from one extreme to another, from sadness to joy, anger to gratitude, pain to healing. But they all projected an unyielding strength that rose above it all. These stories teach us to never underestimate the human spirit's ability to endure, love, and move forward."
You can read George's stories on Zach, Otto, Sophie, Trent, Amelia, Victoria, Joshua, and Amanda, here.
*Portrait photography by Jeanna Shepard