Our Programs
Circle of Care provides a unique combination of services that support the non-medical, practical, financial, and emotional needs of children with cancer and their families, throughout the entire journey-- wherever that may lead. Our organization has earned the trust and respect of medical professionals and leading cancer centers, and is valued by families and children. The signature elements of our programs include:
Bag of Love: A Day of Diagnosis Care Package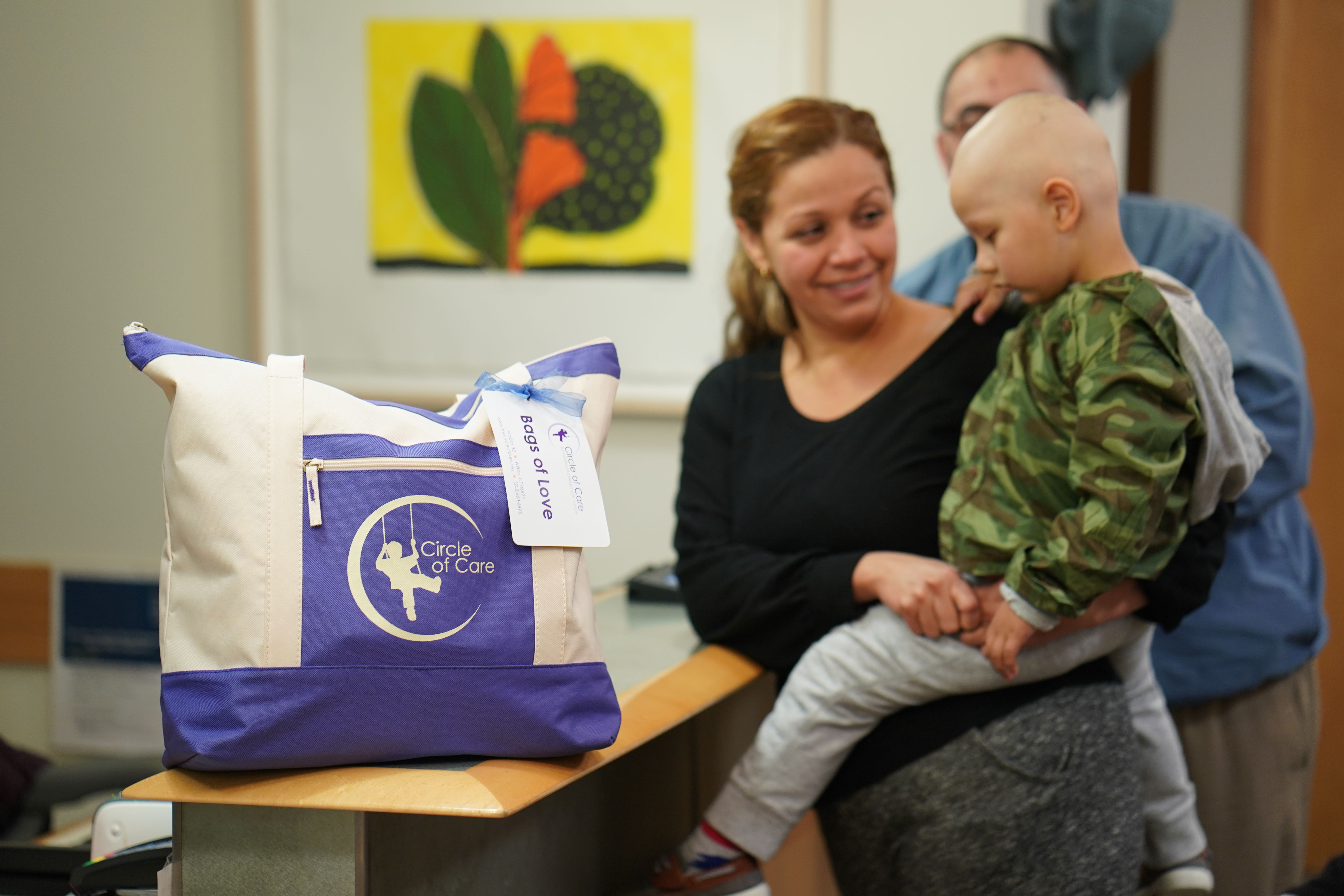 Following a child's cancer diagnosis, families are immediately sent to the hospital to begin treatment procedures, most of which require hospitalization. Often, parents don't even have time to grab a toothbrush, let alone their child's favorite thing to comfort them. It can be an incredibly frightening and overwhelming experience. Through our signature program, Bags of Love, we are able to meet the immediate needs of every newly diagnosed child as soon as they and their family reach the hospital. A canvas tote filled with day-to-day necessities, comfort items and vital resources helps to ease the transition and let each child and family know that they are not alone; they have our support from day one until the conclusion of their child's treatment.
The Purple Pages
Ever try to look up information about cancer on the Internet, only to be bewildered by medical-speak, or worse, terrified by the search results? That's why we developed the "Purple Pages" – the resource for everything you'll need to know about pediatric cancer. Best of all, our information is peer-reviewed, so you can rely on what you read, and trust that it will be helpful. It's one of the most coveted items in our Bag.
Emergency Funds: Making an Impact on Families' Finances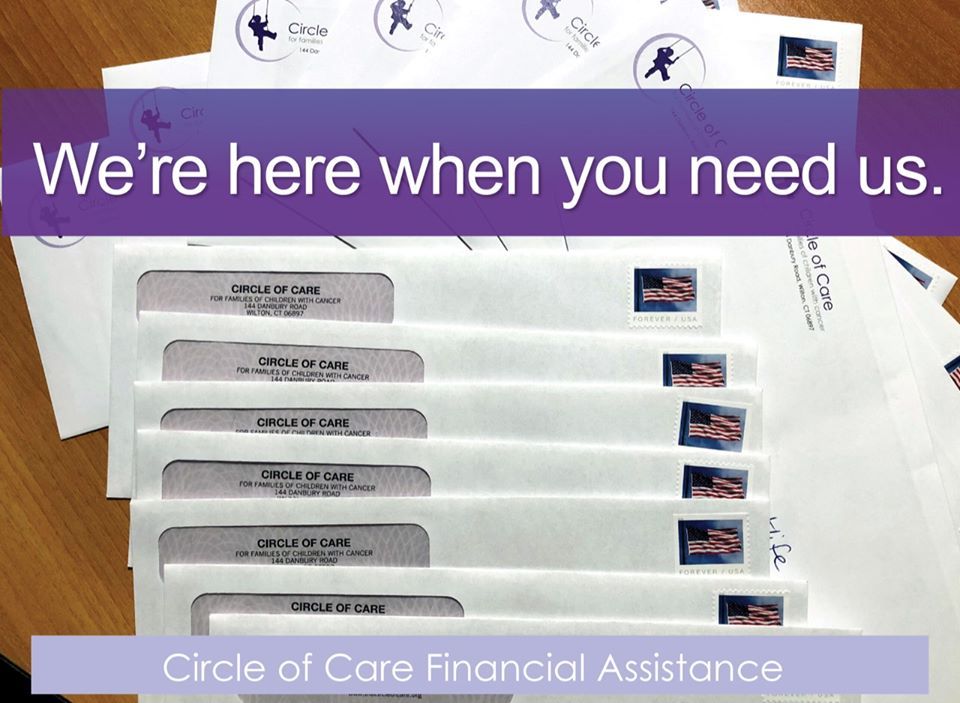 No parent should have to choose between caring for their child and providing for their family. Dealing with cancer is hard enough, but dealing with a financial crisis at the same time is devastating. Our Emergency Funds program helps families directly. 
For families dealing with childhood cancer, expenses can mount up more quickly than expected. While insurance can help, there are still co-pays to cover, over-the-counter medications to purchase, and other costs not covered by insurance plans. Sadly,  up to 70% of families caring for a child with cancer experience a financial crisis at some point during their child's treatment. That's why Circle of Care provides help by paying for expenses directly, like mortgages or utility bills. We also provide the hospitals with gas and food cards to provide immediate relief.
Art from the Heart: A Dream Room Makeover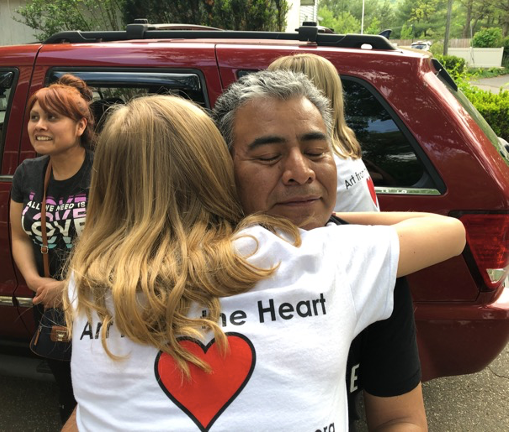 Chemotherapy treatment is emotionally and physically draining, particularly for young children who often have to endure long hospital stays and extended periods of time at home, away from school and friends. To give these children something to look forward to, Circle of Care works with creative teams based in Fairfield, New Haven, New London, Hartford and Westchester Counties to offer Art from the Heart, a dream room makeover program. Since its launch in 2005, Circle of Care has transformed over 130 bedrooms and play areas in the homes of young patients using paint, fabric, furnishings and love – all inspired by the boundless imagination of the children.
Lifeline: Because Nobody Should Go Through This Alone
For families whose children are being treated for cancer, the road can often be a lonely one. Days and weeks spent managing appointments and treatments – not to mention continuing to work and manage a household – can feel incredibly isolating. At Circle of Care, we know that often the best thing for these parents is talking to someone who understands what they are experiencing. Lifeline parents are volunteers who draw upon their own experience with pediatric cancer to help those whose children are newly diagnosed. Offering an empathetic ear and sharing invaluable tips and resources, Our Lifeline Parent Community creates a connection which provides emotional support and knowledge as long as our families need it.
Volunteers: Providing Support and Relief
Treatment for pediatric cancer is different than adult cancers. Clinic visits are typically 3-4 days a week for the first year and then once a week for the following 2+ years. Many of the treatments take place over the course of many hours in a day, and sometimes require in-patient hospital stays of days or weeks. The net result – children spend long and often boring hours in the clinic or hospital. Circle of Care Hospital Volunteers are there to provide support and much-needed diversions in the form of a game, activity or craft. Sometimes they are there simply to read a story, paint a little girl's nails or lend a sympathetic ear to a parent who needs to talk.