Our Mission
Circle of Care provides practical, emotional, and financial assistance to Connecticut families through programs and services that meet the unique and challenging needs of pediatric cancer treatment.
Click here to read Circle of Care's diversity, equity, and inclusion statement.
---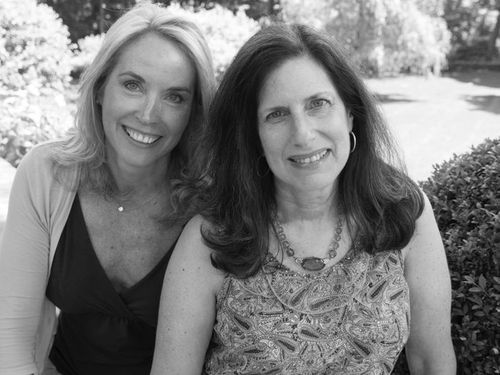 Our Story...
Our story began with the words that no parent ever wants to hear, "Your child has cancer." And anyone who has heard those words will agree... once you've heard them, your life is never the same.
We quickly learned the tremendous impact that cancer has on a family's normal routine. Our sons, Carlos and Dan, were then ages three and ten. Luckily, we found each other in a support group for moms and siblings of children with cancer. We didn't know what to expect, but we were both seeking comfort, knowledge, and a way to make sense of our new "normal." We found comfort in each other.
When your child is diagnosed with cancer, everything changes in an instant. Immediate hospitalization is often required, and it can take you far from home, family, and friends with no time to pack or plan. Sudden immersion into hospital life with your child is overwhelming as you learn a whole new medical vocabulary while keeping up with your new schedule of blood count checks, protocols, scans, impending surgeries, and side effects of treatment.
After all the tears and occasional laughter through the years of treatment... we knew we had to give back and share what we had learned to help those just beginning this difficult - and often lonely - journey. That is when Circle of Care was born.
We started Circle of Care with one goal: to help make the journey a little bit easier for families facing pediatric cancer in Connecticut. And now, more than 18 years later, with Carlos and Dan living healthy and fulfilling lives as young men, we are proud that Circle of Care continues to stand with children and families during treatment. We have met thousands of families, collaborated with countless nurses and doctors at Connecticut's best hospitals, worked alongside the most dedicated Board of Directors, and developed a unique set of programs - all designed to give immediate assistance to families from the day their child is diagnosed, throughout the entire course of their treatment, and wherever their journey may lead.
Until no family has to hear the words, "Your child has cancer," we will be here.
In courage, hope, and tears,
Liz & Dawn
---