2023 TCS New York City Marathon - November 5, 2023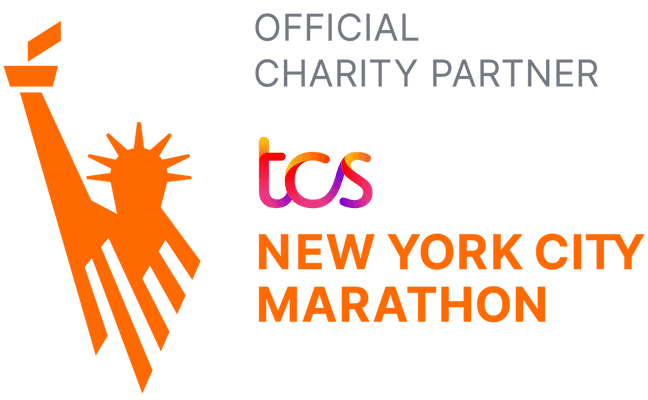 Circle of Care is thrilled to be an official New York Road Runners charity partner for this year's TCS New York City Marathon! Through this partnership, we can provide our supporters with an opportunity to make their miles meaningful and raise awareness and funds to help families in our community who are facing the emotional and financial challenges of a childhood cancer diagnosis.
Each Circle of Care TCS New York City Marathon Team member will register for the marathon and commit to fundraising a minimum of $2,500 for Circle of Care by race day, November 5, 2023.
This year, we've secured ten bibs in the marathon. These bibs were awarded on a first come first served basis to past and new supporters of Circle of Care. Below is information about each runner and a link to their fundraising page.
All charity runners have been secured, but if you are a runner in the marathon and would like to join our team, we would love to have you! You can sign up and fundraise for an amazing cause! For all runners who sign up before September 29 and commit to raising $1,500, you'll get our awesome New Balance Team Circle of Care Marathon Running Shirt! 
The link to sign up is here: https://haku.ly/59d116faf3
---
Nick Vega & Gabriela Vega
Brother and sister Nick and Gabriela Vega will lace up their running shoes for the NYC Marathon to raise money and awareness for Circle of Care! Raised in Westport, CT, and now living in New York City, Nick and Gabriela are both avid runners - taking after their mom and dad. The pair have participated in half marathons before, but this will be their first full marathon. Nick joked, "Who knows, this may also be my last marathon!"
Gabriela enjoys the peace of mind she feels when running and likes the goal-setting required for training for a marathon. A few years ago, she worked with us at Circle of Care as an intern and wants to continue helping our cause in new ways. Nick is running in memory of one of his best friends from high school and college, who passed away from cancer.
Their mother, Liz Vega, is the Co-executive Director of Circle of Care and could not be more proud of her kids. "I'm super excited that both of their first marathons will be for an organization that is so near and dear to our hearts," said Liz.
Carlos Vega
Carlos Vega will run on Team Circle of Care in the 2023 NYC Marathon! Carlos was born in Puerto Rico and grew up in Cleveland, Ohio. Now residing in Connecticut, he is a Business Development Manager at Consigli Construction in Hartford. As a former Division 3 college swimmer, Carlos knows all about the training and discipline required to compete but has never run a marathon before. He considers the NYC Marathon to be his biggest challenge yet, stating, "It's always been on my bucket list. And now I can do it for a great cause." 
Carlos has been taken aback by all of the work Circle of Care has done to help kids in the Hartford area and has even gotten his company involved as a sponsor of our annual CARE to Swing golf event. He is eager for the chance to have even more of an impact with his participation! 
Carlos has, incredibly, already reached his fundraising goal. Check out his fundraiser here.
Martha and Claudia Shannon
Martha Shannon and her sister Claudia Hinsch will run the NYC Marathon to raise money for Circle of Care!  The two sisters have each run multiple marathons before, but nothing beats running together.  They ran the NYC Marathon together in 2008. "It's a lot more fun to run with her," explains Claudia, "it gives me competitive motivation."
Martha and Claudia live in Maryland near Washington D.C. Martha is the CFO of Business Group on Health, a non-profit connecting employers with health industry partners. Before moving to D.C., she lived in CT where she met our founder, Liz Salguero.  She was so inspired by how much Circle of Care was helping children with cancer that she served on our Board!  Claudia is an attorney specializing in employee benefits and executive compensation. They're both excited to be running for our Circle, and we hope you'll join us in supporting them!
Nina Jacobsen DePaoli
Nina has long been a competitive runner, but she was particularly inspired when she volunteered at a water station in Brooklyn during the 2019 NYC Marathon and saw the runners up close. "Marathons celebrate the best parts of humanity," she explains, "you see resilience, strength, and courage." With a rigorous cross-training plan including Yoga and Peleton, Nina's gradually working up to November. She aims to "get to the starting line healthy and get to the finish line happy."
Nina recently moved from NYC to Alexandria, Virginia, where she and her husband both started new jobs. She is a Business Development Analyst for Palantir Technologies, a data analytics software company. She's excited to run for Circle of Care because "Circle of Care provides more assistance to families who have children with cancer than any other charity in CT," she says, "It's important to help these families who are going through the most difficult time in their lives."
Duncan Moore
Duncan lives in Manhattan and works for Fifth Wall, a venture capital firm focused on technology for the real estate industry. Although he has run a half marathon before, this will be his first full marathon. He was also an athlete in college – a member of the lightweight crew team at Yale. Given his busy work schedule, Duncan is doing his best to find time to train by running on a track along the East Side of Manhattan before and after work.  
Duncan has always wanted to run the NYC Marathon and is grateful for this opportunity to do so while helping others at the same time. When he was in high school, Duncan volunteered at a hospital in Georgia, where he met with patients and families on an oncology floor. This was an eye-opening experience for him, seeing firsthand what families go through when facing cancer. "It's a privilege to be able to help children and their families when they are at their most vulnerable. I feel honored," says Duncan.  
Case Tucker
"Running a marathon is one of the best things you can do," says Case Tucker. This will almost be routine for her, as she has run three other marathons, including an Iron Man competition in Lake Placid last July. But she particularly likes the NYC Marathon because "it feels like you're a part of something huge. The energy is crazy running through the five boroughs."
Case lives in Brooklyn and is a Product Strategy Lead for Fiserv in Manhattan. Since this will be her 4th marathon, her goal is to have a great time while training and during the race. But she has extra motivation this time because she's running for a cause that's close to her heart.  When her younger brother Ryan was 5, he had a brain tumor. Case was 11 at the time and remembers "how much it shifted the lives of our entire family.  While other kids were worried about soccer practice, I was worried about when my parents returned from the hospital."  Ryan is in college now and healthy, and Case is eager to run for other families going through what her family went through.
August Theoharides
What do you do when your mom wants to run her 12th marathon but can't because of an injury? You run it for her! That's what August Theoharides is going to do when he runs the NYC Marathon this November for Circle of Care. His mother, Kacky Theoharides, has been a devoted runner and co-chair of our CARE of Run 5K for the past several years. When a torn hamstring kept her from training for this year's NYC Marathon, her son stepped up and will proudly take her place.
This will be August's first marathon, and he's working on an 18-week training plan to prepare.  August recently graduated from Trinity College and is now an underwriter for Westfield Specialty, an insurance company in NYC.  When he was in college, August was an enthusiastic supporter of Circle of Care.  He recruited friends from his fraternity to run our CARE to Run 5K and support our Thanksgathering event for families in Hartford. His desire to help is driven by his younger sister, Lyla, who is a pediatric cancer survivor. "Luckily, we have a good story," says August, referring to Lyla being cancer-free now, "but not everyone has a good story. I like how Circle of Care is hands-on and local, directly helping these families. You can really see their impact."
Catherine Capuli
Another year, another marathon.  At least that's how it is for Catherine Capuli, who'll be running her 15th marathon in November for Circle of Care! Catherine lives in Chicago and has run the Chicago Marathon 12 times, but this will be her 1st NYC Marathon. "The NYC Marathon has always been a dream of mine," explains Catherine, "my aunt used to live in NYC, and I stayed with her every summer as a kid." This race will have special meaning for Catherine - her aunt died from cancer in 1995. Her aunt was one of 7 of her family members diagnosed with cancer. She recalls, "It's so draining for the entire family. Families stricken by cancer need a lot of support."
Catherine is an accountant in the film industry and has worked on shows such as "The Steve Harvey Show" and "Fargo." She grew up in Texas and remembers hating long-distance running then because it was too hot.  But when she moved to Chicago, the cooler weather and lakefront scenery helped her fall in love with distance running. She became emotional when she found out she could run the NYC Marathon for our Circle. "It's such a wonderful thing that the NYC Marathon has Circle of Care as one of its charities – it means a lot to have an organization that is there for these families."