Supporting families of children with cancer since 2003
Circle of Care provides emotional and financial assistance to children and families, from day of diagnosis through treatment and beyond, with programs and services that meet the unique and challenging needs of pediatric cancer treatment.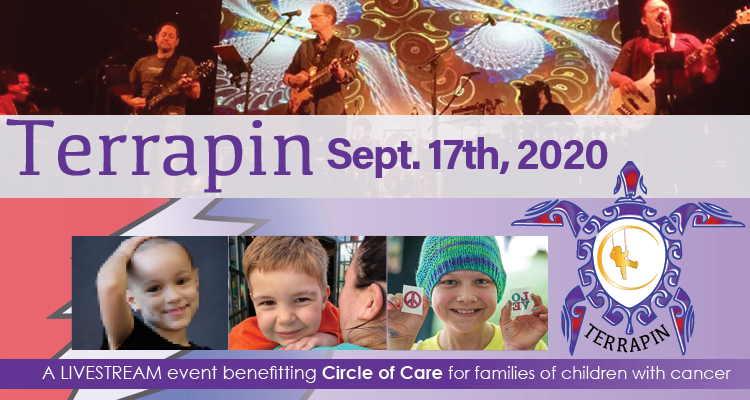 Tune in for a special Livestream event streaming from our Circle of Care home!
In support of Childhood Cancer Awareness Month, Terrapin will be livestreaming from our barn to raise awareness and needed funds for the families in our Circle. Check in on our website or our Facebook page for details on how to listen in! Terrapin is a Grateful Dead experience playing an authentic mix of Grateful Dead and other vintage jam-centric music. Since 2013, Terrapin has performed over 180 shows, live! Each show presents an original interpretation of songs that many have loved and listened to for decades.