Our Board of Directors 
Officers
Liz Salguero, Founder & President
Liz Salguero is the Co-Founder and President of Circle of Care. Liz is a passionate non-profit leader inspired by her son's cancer diagnosis at age two to help others. Liz also serves on the board of the Wilton Woman's Club as Chair of the Philanthropy Committee and is a Trustee of the Sand Pond Corporation, a land trust property in New York State. She also has served on the board of the Fairfield Chapter of The Leukemia-Lymphoma Society as Chair of the Patient Services Committee. Her background in marketing communications includes positions in the Creative Department at advertising agencies in New York including Ammirati and Puris and Young & Rubicam where her specialty was film production.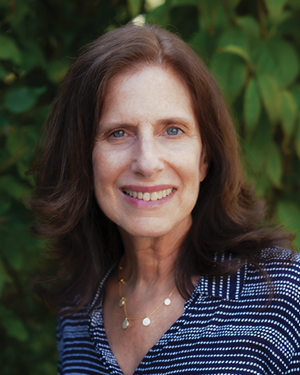 Dawn Ladenheim, Founder & Treasurer
Dawn Bennett Ladenheim is Co-Founder and Treasurer for Circle of Care. Dawn is currently the Director of Accounting for Legal Services of the Hudson Valley (LSHV) and their affiliate Hudson Valley Justice Center. LSHV is largest provider of free comprehensive legal services to all people of the lower Hudson Valley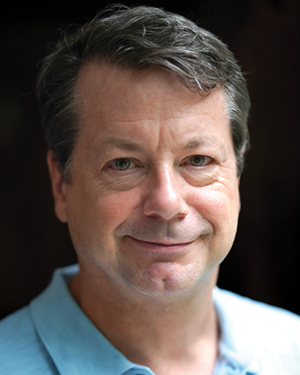 Ray Eckert is senior vice president and head of Business Development of Wilton Re. In 2010, Mr. Eckert joined the company from Swiss Re Life & Health America Inc. where he was a managing director in its client markets division.  He previously held positions as head of financial products origination, head of U.S. life products and chief financial officer of Swiss Re America Holding Corp and the North American Life & Health division. Prior to Swiss Re, Mr. Eckert was a partner at PricewaterhouseCoopers LLP where he specialized in the insurance industry for over 16 years.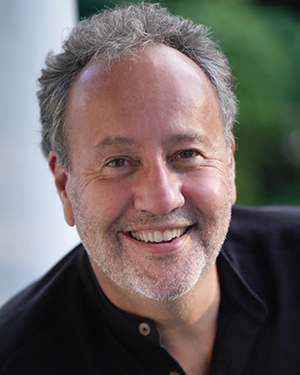 Jeff Salguero, Director of Marketing & Communications
Following a 30-year career in advertising spanning creative roles on both the agency and client side, Jeff left his position in New York as VP of Global Creative Development, Colgate Palmolive, to focus his energies and skills on Circle of Care, a non-profit dedicated to providing practical, financial and emotional help to families of children with cancer. His extensive marketing background in strategy, creative development, and film production, coupled with professional interests in photography and music, have helped push the 18-year-old organization, founded by his wife Liz, to new heights in awareness, donor support, and revenue.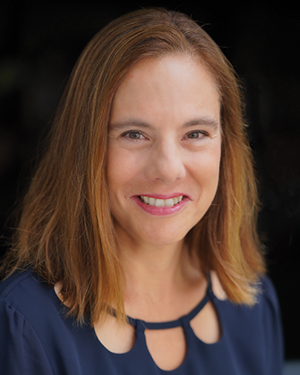 Stacey Savas spent 13 years in advertising for Procter & Gamble, Unilever, and Kodak, and 5 years in marketing for financial services products at KPMG. She has served on the board of the Wilton PTA, the Wilton Youth Council, and the Wilton Woman's Club. Stacey is an officer of the Dartmouth '87 executive committee and is an advisor to the National Eczema Association. 
Board Members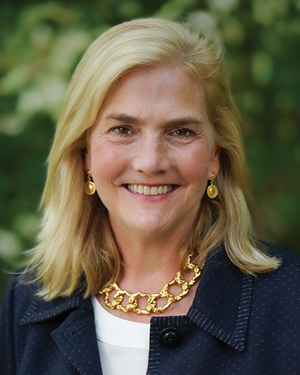 Missy Dorsey was most recently a client specialist with Alere Home Monitoring, an internet healthcare company. Previously, she was a medical social worker with Friends of Karen in North Salem, NY. Missy began her career as a registered nurse in pediatrics at Stamford Hospital and Yale New Haven Hospital. Missy brings this experience to our Hospital Volunteer program our Financial Assistance program, guiding families on their cancer journeys.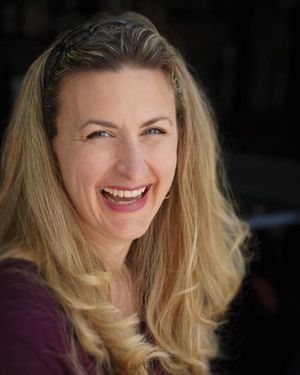 Amy Gonch is the Director of Insurance Operations and Records Management of MBIA Inc.  Over the past decade, she has been actively involved with the MBIA Foundation and is the Chair of the Volunteer Initiatives Committee leading company employees in a variety of volunteer programs helping local non-profit organizations.  Besides the Circle of Care board, Amy is also on the Board of Hillside Food Outreach and serves as Treasurer.  She has been involved with Circle of Care since her first room makeover in 2012.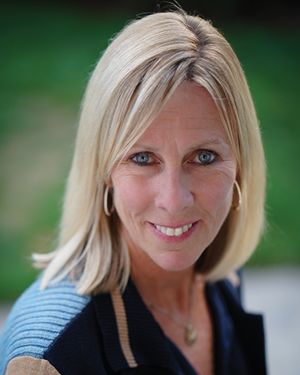 Susan Kobylinski an event and production professional. She began her career by launching her catering company, Don't Lift a Pinkie, in New York City. In addition to lending her creative talents to event fundraising for COC, Susan had served on the fundraising committee for the Westport Art Center. Recently she launched her newest business venture as a Cabi stylist and serves a member of National Charity League, a mother daughter philanthropy organization.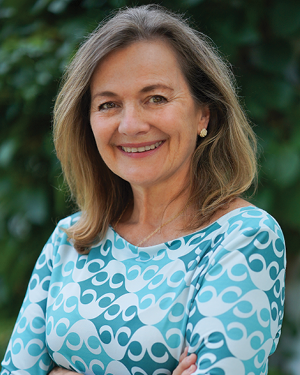 Zelie Pforzheimer, Chair of Bags of Love program
Zelie is past president of the WIlton Playshop and brings 30 years of experience in non-profit management, theater, and fine art to Circle of Care. Zelie is also a certified SoulCollage® facilitator, an expressive arts practice for self-inquiry understanding and healing.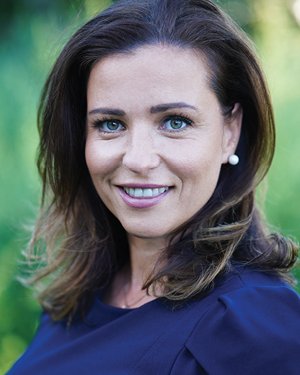 Katarina Tchakarov is a mother of a child who beat cancer. Three years after her son's diagnosis in 2015, with him cancer-free, she joined our Board of Directors. Katarina is a registered nurse and the Clinical Recruiter for Waveny LifeCare Network – a charitable nonprofit eldercare organization. She also serves as the visiting Parish Nurse for the First Presbyterian Church of New Canaan.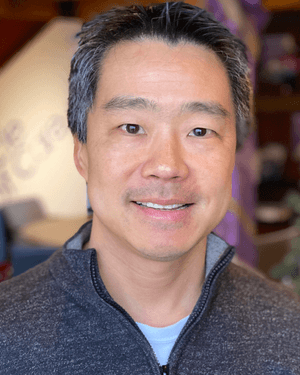 George has worked for 25 years as a finance executive for companies such as Aetna, Diageo, GE, and American Express. He has been the finance lead on numerous mergers & acquisitions, new product launches, and corporate restructurings, and was the CFO of six healthcare start-ups at Aetna. His passion for helping families facing cancer is driven by the loss of his wife of 24 years to cancer. In addition to being on the Board, George is also a Staff Writer for Circle of Care.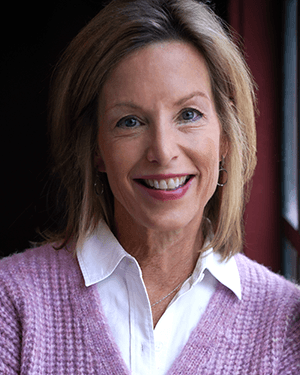 Following her career in corporate training, April most recently worked in resource development for Save the Children. Prior to that, she spent several years volunteering for her local PTA where she served as school PTA president and PTA Council president. She currently volunteers as an advocate with Child Advocates of Southwest CT and has spent the last few years volunteering with us at Circle of Care developing and maintaining our case management database system.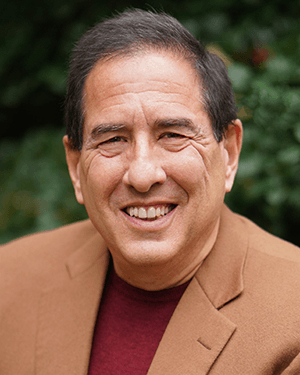 Fred Podolsky is an Executive Vice President of Alliant Insurance Services focusing on Executive Risk liability exposures and insurance solutions. Fred brings to Circle of Care his expertise in finance and management as well as his warm heart and determination to make a difference. He has also served on the board of the National Kidney Foundation. 
Fred also sits on our Finance Committee and enjoys helping out with delivering gifts to the families in our Circle during our Holiday Gift Drive.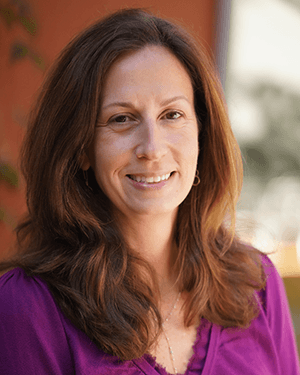 Christina is a partner at the law firm of Berkowitz and Hanna LLC and has a well-established commitment to representing injured individuals and families for more than 19 years.
She also serves the community by working with and supporting a number of charitable organizations affiliated with the law firm. Christina is also involved in local community, school, and athletic activities with her family. Her passion is driven by a strong commitment to advocating for and guiding those in need, especially children and families. She brings this background and experience to the Circle of Care.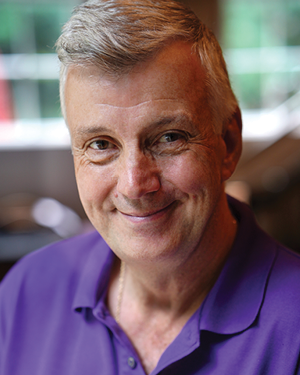 Bob Hinckley, Board Chair Emeritus
After more than 30 years as a business executive, working in sales, development, marketing and strategy roles, Bob Hinckley retired early to give something back.  He has been active with a number of charitable organizations, including American Corporate Partners as a mentor for veterans returning from war and wanting to get into the business world.  He is also an executive sponsor of the Connecticut Pathways in Technology Early College High School program, which teams inner city high school students with business leaders and a community college for a specialized six-year degree program. 
Advisory Board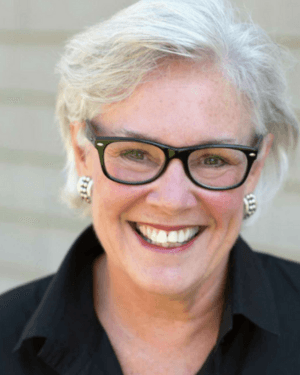 Ceci Maher is an experienced leader in long-range planning, budgeting, program development, evaluation, fundraising and marketing. From 2005 – 2019, Ceci was CEO of Person-to-Person, a social service agency serving 25,000 people annually in Fairfield County. Under Ceci's leadership, Person-to-Person experienced significant growth in delivering services and programs, and expanded from one to three sites.
Ceci has served in many capacities on numerous boards including Chairperson of Minks to Sinks, Board Member of Wilton A Better Chance (ABC) for 8+ years and the Wilton Library board. In 2019, Ceci was appointed to the Wilton Board of Finance.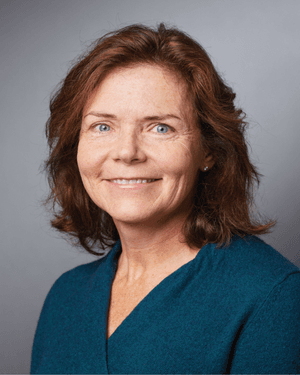 Mary-Jane Staba Hogan, MD, MPH at Yale School of Medicine, has been a practicing, board certified, pediatric hematology oncology physician for over 20 years. Her translational research in gene therapy and clinical research in cancer survivorship have been presented at international conferences and in peer-reviewed publications. Her current academic responsibilities include teaching professionals and students in clinic and at regional conferences, and reviewing biomedical human research grant proposals for Yale. She authors and serves as editors for a variety of physician and patient education publications for the American Academy of Pediatrics. She has been appointed to national review panels for clinical practice policies and quality improvement projects. She volunteers as a general pediatrician locally and abroad to deliver medical care to underserved areas.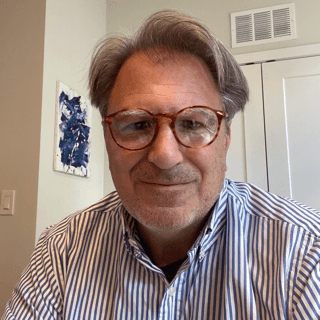 Jeff Kimball, CEO United Way Coastal Fairfield County
Jeff doesn't just think outside of the box - he creates his own. An expert in building and scaling non-profits through the use of innovation, precise strategies, and creative executions, he consistently achieves exceptional results. He manages his work with the ethic of a hungry start-up, rooted in data, guided by values and working to build opportunities so that all people, especially those in the shadows, have the chance to realize their potential.
A former senior press and political aide to Senator John D. Rockefeller IV, Jeff has had a varied and non-traditional career path taking him from the US Senate to Wall Street, a local private school, a consultancy and non-profits that work with critically ill children with cancer and children who have lost a parent or sibling.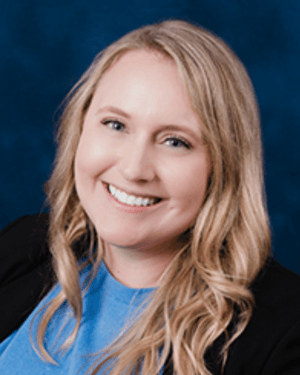 Liz Marconi, LMSW, MSc, Clinical Social Worker in Hematology/Oncology at Connecticut Children's Medical Center. After Liz earned a Master's degree in Social Work from Columbia University, in NYC, and a Master's in Global Health, from Trinity College, in Dublin, Ireland, Liz found her way back to Connecticut. Liz currently works as a clinical social worker within the hematology/oncology department at Connecticut Children's Medical Center, where she works with children and young adults, diagnosed with various cancers, to provide support to their families.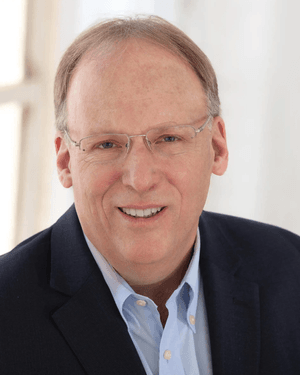 Maurice K. Segall provides direct legal services to nonprofit groups and coordinates and supervises the work of staff and volunteer attorneys. He also frequently lectures on legal issues for nonprofits and attorneys.
He was previously an associate at Cummings & Lockwood and Wofsey, Rosen, Kweskin & Kuriansky. He serves on the Risk Management Committee of Family and Children's Agency and has served on the boards of several nonprofit organizations including the Fairfield County Bar Foundation, the Wilton Library, Family and Children's Agency, Connecticut Consortium for Law and Citizenship Education, Connecticut Legal Services, and Curtain Call. He has also served on the Advisory Board for the Fairfield County's Community Foundation Center for Nonprofit Excellence.
Maurice is the founder and coordinator of the Fairfield County Bar Association High School Mock Trial Competition, now in its 26th year; and is a recipient of the Liberty Bell Award from the Stamford/Norwalk Regional Bar for outstanding community service, the first practicing attorney ever to receive this honor.