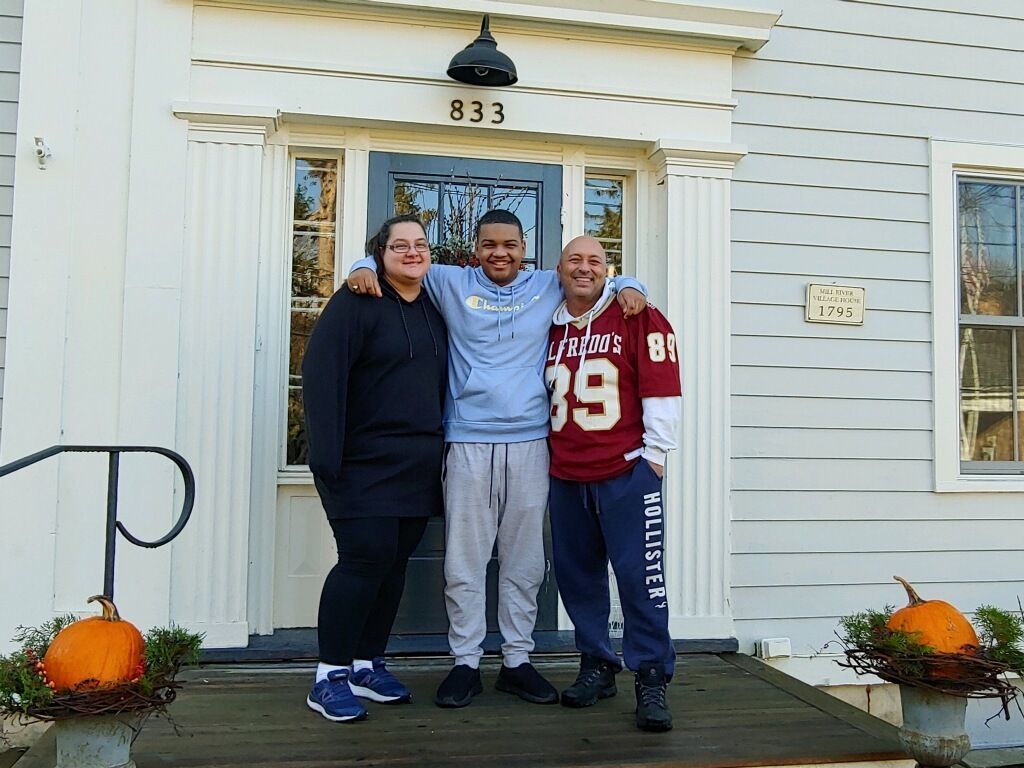 When Joseph started having headaches in 2018, his family never thought it would lead to a diagnosis of brain cancer. Through 18 long months of treatment, Joseph's dad, Frank, left his job to provide Joseph with the care he needed. With only one working parent and increased expenses, Joseph's family looked to Circle of Care for support to get them through.  
"We do not know what would have happened to our family, home, and lives if Circle of Care did not reach out to us..." – Frank, Joseph's dad 
After Joseph had finished his treatment, we had the honor of making the family's basement into Joseph's dream "man cave" through our Art From the Heart room makeover program, to give him and his family some respite while the whole world faced quarantines. We saw how much Joseph's family benefitted from this room makeover, providing them a place to relax within their home, and had one more surprise in store.
Through a generous donation from a supporter, we were able to send their family to a farmhouse in the Berkshire mountains for a weekend retreat.  
"The setting was stunning… so beautiful it was hard to leave. With no distractions from the internet or TV it truly gave us the opportunity to bond with each other. With all the buzz of work and life at home, this is something we couldn't ever imagine ourselves doing if it wasn't for Circle of Care offering us the opportunity. This experience truly provided us an escape from the world around us and allowed us to focus on our family." 
They spent the weekend talking, laughing, learning how to do new things – like Joseph teaching himself how to play a few songs on the piano, and spent nights huddled together. 
The childhood cancer journey is long, and it doesn't end with the words "cancer free," the direct effect it has on a family lasts for years, if not a lifetime. And there isn't always time to take a moment and enjoy the return to "normal" after a child is deemed cancer free… life continues, parents go back to work, children go back to school… The opportunity for a family to take time for themselves and appreciate that they've made it through is essential for restoring balance.