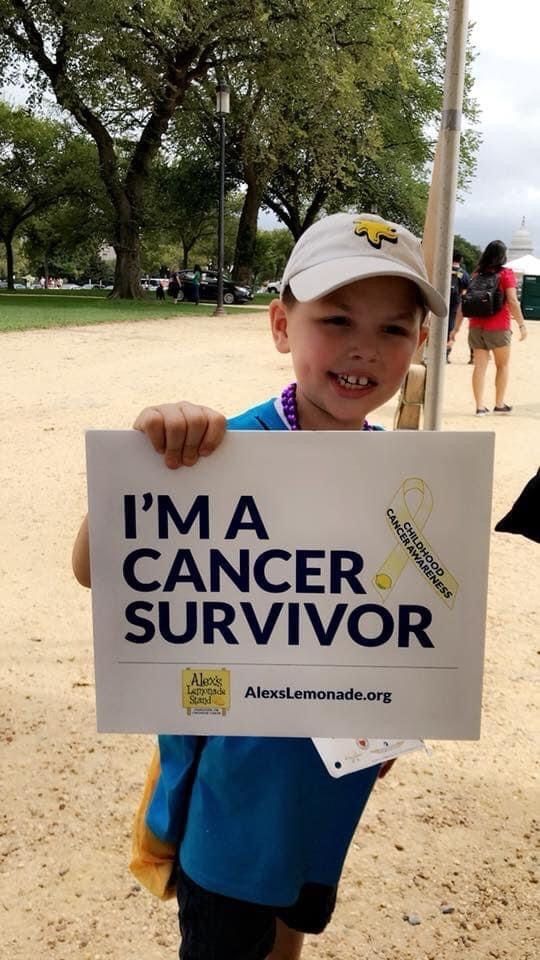 "It Can Affect Us All"
Cancer creates a ripple effect. Not only does it affect the patient, but it can also have unexpected impacts on family members, friends, classmates, co-workers, and other loved ones.  Julie was a mother of four children and had her hands full.  But cancer doesn't care how busy you are or what else is going on in your life.  While Julie was in the midst of raising these kids, her 2 and a half-year-old son, Ryan, was diagnosed with Acute Lymphoblastic Leukemia, a type of cancer of the blood and bone marrow that affects white blood cells. For the next 3 and a half years, Julie would have to focus all her time and attention on Ryan, who would face a childhood of chemo, steroids, spinal taps, and blood transfusions.  Meanwhile, her other three children would have to adjust to a new reality – their mother was no longer available to them the way she was before. Two of them were special needs children, requiring even more attention that Julie simply did not have the capacity to provide. As a result, one of them developed behavioral issues.  
So what is a mother supposed to do in this situation?  While Ryan was undergoing chemo he had no immune system, so Julie had to stay isolated at home with her son to make sure they were not exposed to outside germs. This prevented Julie from going anywhere with her other three children during this time. The others couldn't help but feel neglected. Ryan's father, Gary, had a demanding job that made it difficult for him to take time off. But Gary still had to find a way to take time from his busy work schedule every two weeks to take Ryan to the clinic for various tests and procedures.
Fortunately for Ryan, the 3 and a half years of treatment turned out to be successful. As Julie put it, they "just did what they had to do to make Ryan better," and the sacrifice paid off. Now, almost 7 years after his initial diagnosis, Ryan is a happy, energetic, cancer-free 9-year-old. His childhood has returned to normal, or at least as normal as can be expected, and Julie and the rest of the family are doing well and moving forward with their lives. The ripples created by Ryan's journey affected all of them, but together they each played a part in pulling the whole family through.