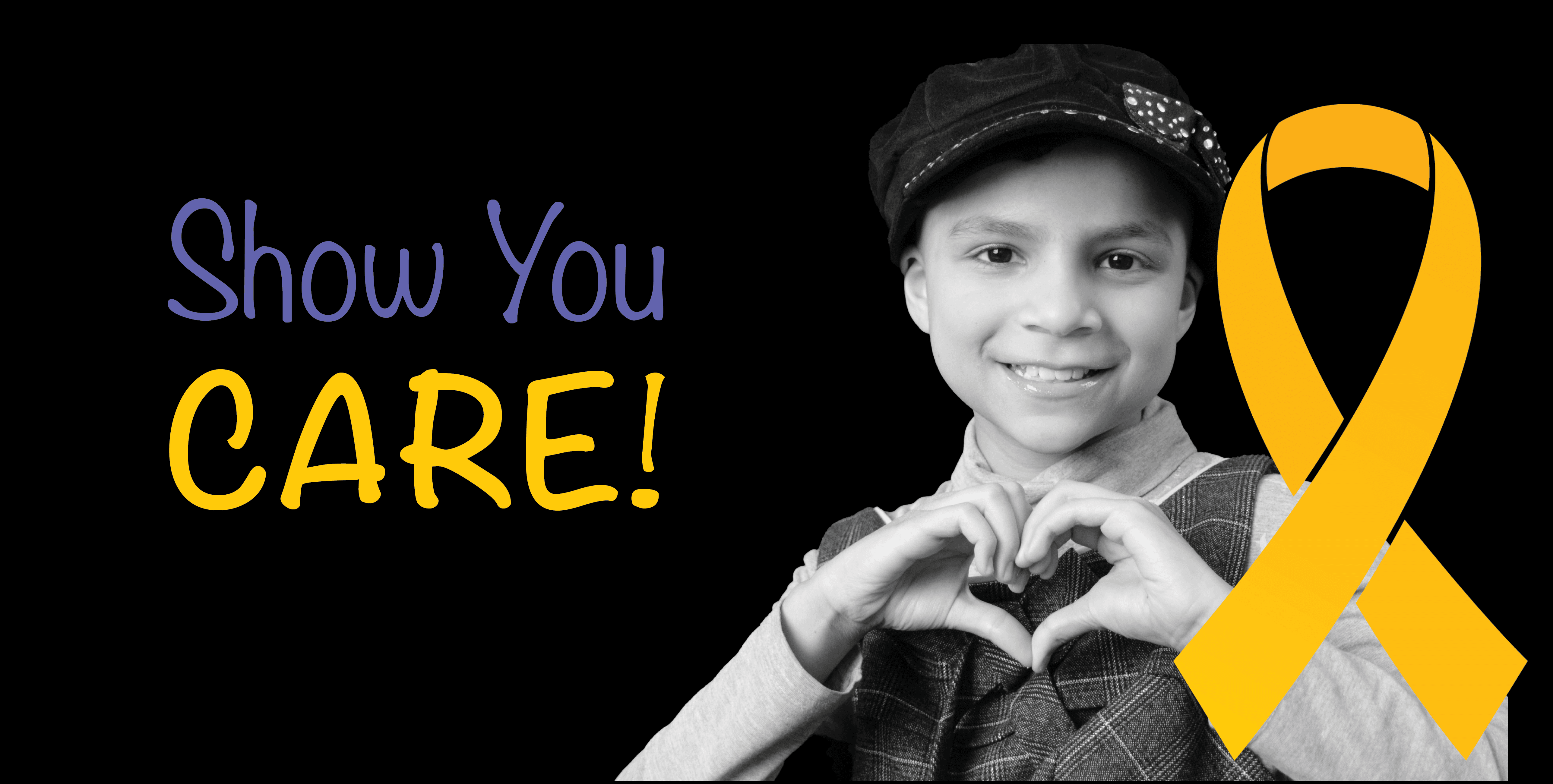 September is Childhood Cancer Awareness Month!
(Scroll for Lawn Sign Purchase Form)
This month, cancer organizations show solidarity with gold ribbons and bring much-needed attention to the importance of a cure. While a cure may come tomorrow - families in treatment still need our help today. That's why Circle of Care is here.
This September, "go gold" with us! Spread the word about where families can turn for help...
Be Aware. Share. Care.
$6 Billion in federal funding goes toward the "war on cancer." Of that, 4% is focused on childhood cancers, and just half of 1% goes toward supporting families in treatment.
That's where Circle of Care's programs step in to help. Our programs and services exist to meet the unique and challenging needs of a childhood cancer diagnosis... from a day of diagnosis care bag, to dream room makeovers and emergency financial assistance, Circle of Care is there on the day of diagnosis, throughout treatment, and wherever the journey may lead.
---
Share That You Care!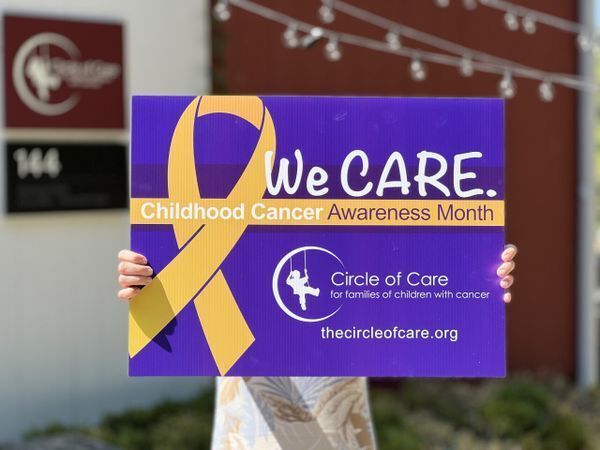 Join us in sharing that you CARE with the purchase of a Childhood Cancer Awareness Lawn Sign that you can display on your lawn for all of September (or as long as you want!) Signs are available for local pickup or delivery and paid out-of-state shipping. We will reach out to you after you place your order to coordinate.