Enter for your chance to win...
We are so excited to be able to raffle this signed Julia Marino snowboard!
In the 2022 Beijing Olympic Games, news swirled around the International Olympic Committee's decision to ask that 24-year-old competitor from Westport, CT, Julia Marino, cover the Prada logos on all her gear. Within hours after her event - this Prada Linea Rossa $3600 snowboard sold out.
But... here's your chance to get yours, signed by Julia Marino herself, the first US Winter Olympic athlete to bring home a medal in the 2022 games.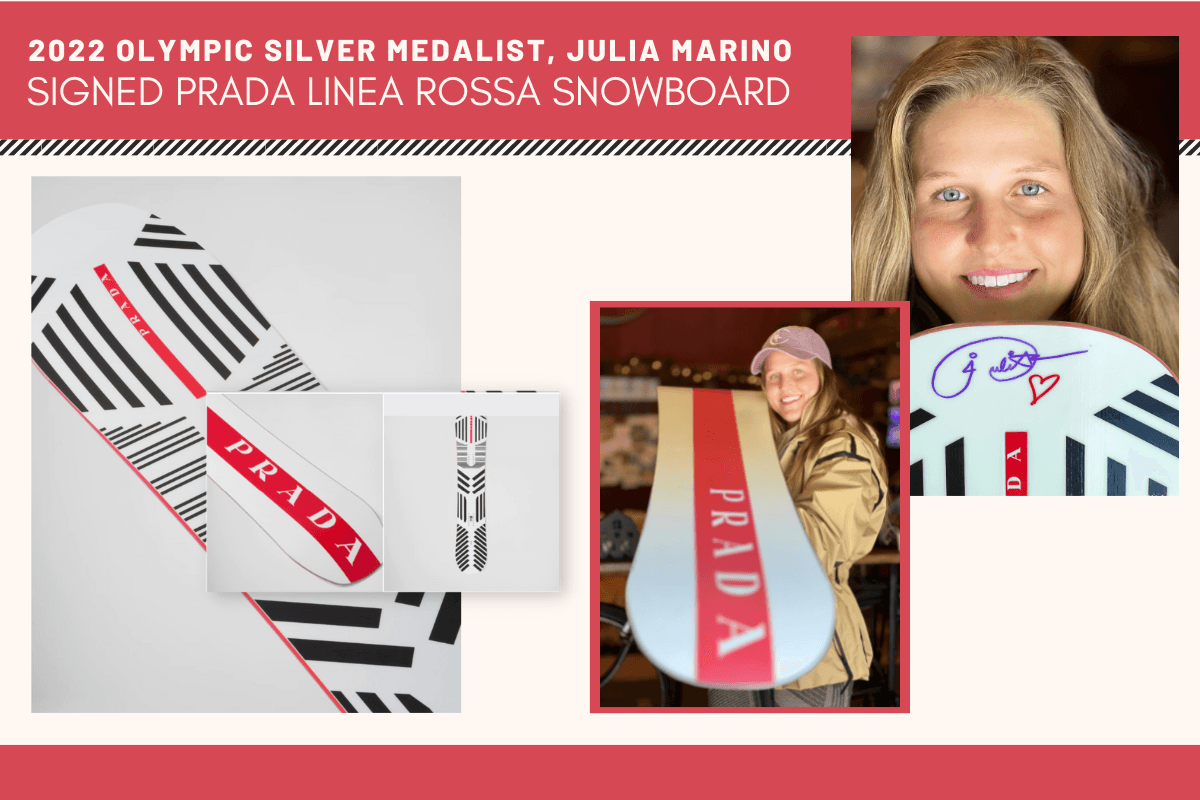 Thank you! Your raffle ticket will be mailed to you at the address you entered in this form. Winners will be notified via information provided here as well as on Facebook LIVE on December 15th at 1 PM (EST). Please make sure the information in this form is the best way to contact you before submitting.