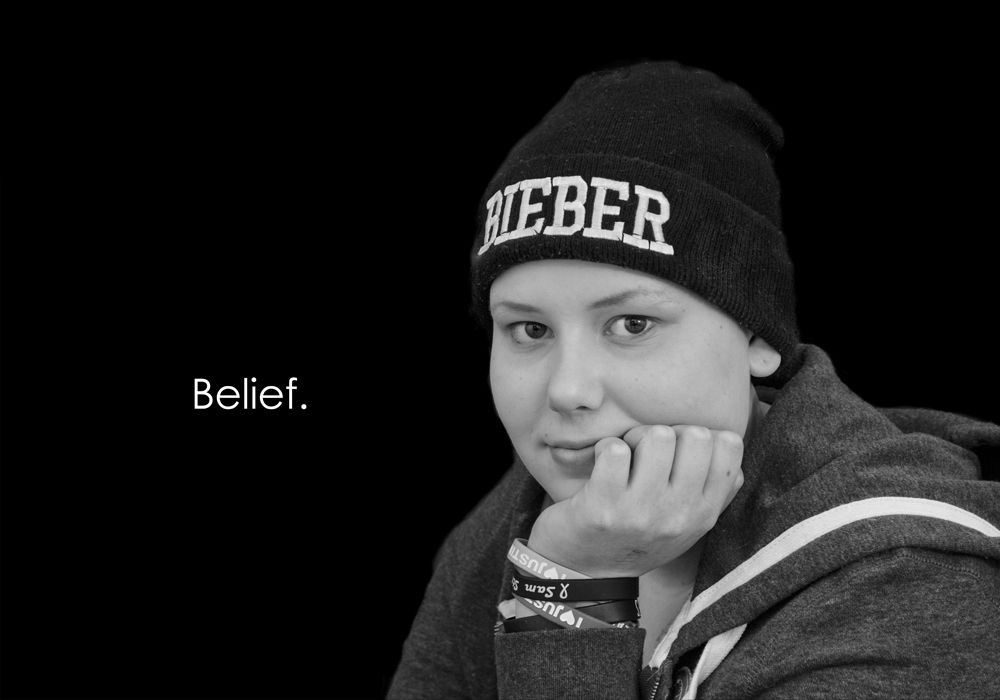 Samantha, Age 13   Diagnosis: Ewing's Sarcoma 
Don't stop believing.
A teenager who faces cancer is still a teenager. She dreams. 
She hopes. She worries. She has friendships and homework and probably a cell phone in her pocket. Cancer doesn't change that.\
But a teenager with cancer carries extra weight on her shoulders, and it takes some effort to stay true to who you are. A dedicated Justin Bieber fan, Samantha toted a seven-foot-tall cutout of the pop star to adorn her room for her hospital stays. Sometimes, we do whatever it takes to keep believing. 
"Cause everything starts from something/But something would be nothing/Nothing if your heart didn't dream with me/Where would I be, if you didn't believe"
- Justin Bieber, "Believe"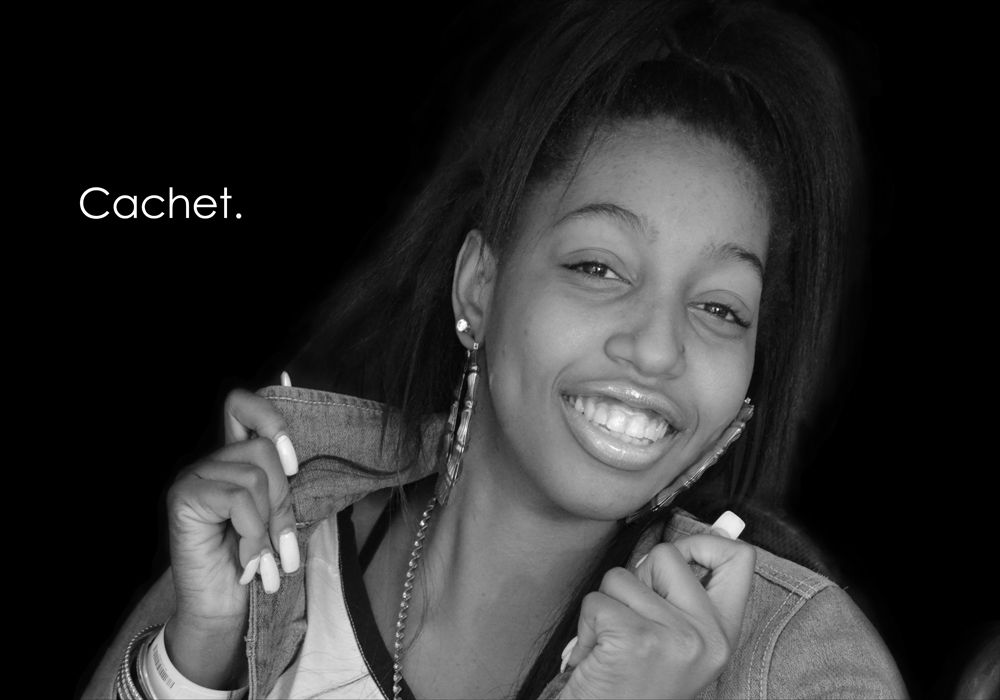 Cachet, Age 20   Diagnosis: Sickle Cell Disease
Cachet (n): The state of being respected or admired.
So aptly named is Cachet, and so deserving of our respect and admiration. There is so much more to this young lady, hidden behind that radiant smile. Cachet is paralyzed from the waist down. She and her brother both have Sickle Cell Disease and her sister is the transplant cell donor for the two siblings. But Cachet's smile is genuine. With her family's unwavering support and her own internal grace, she carries on. And, despite what life has handed to her, she still boldly throws on her fantastic, big earrings ... and smiles.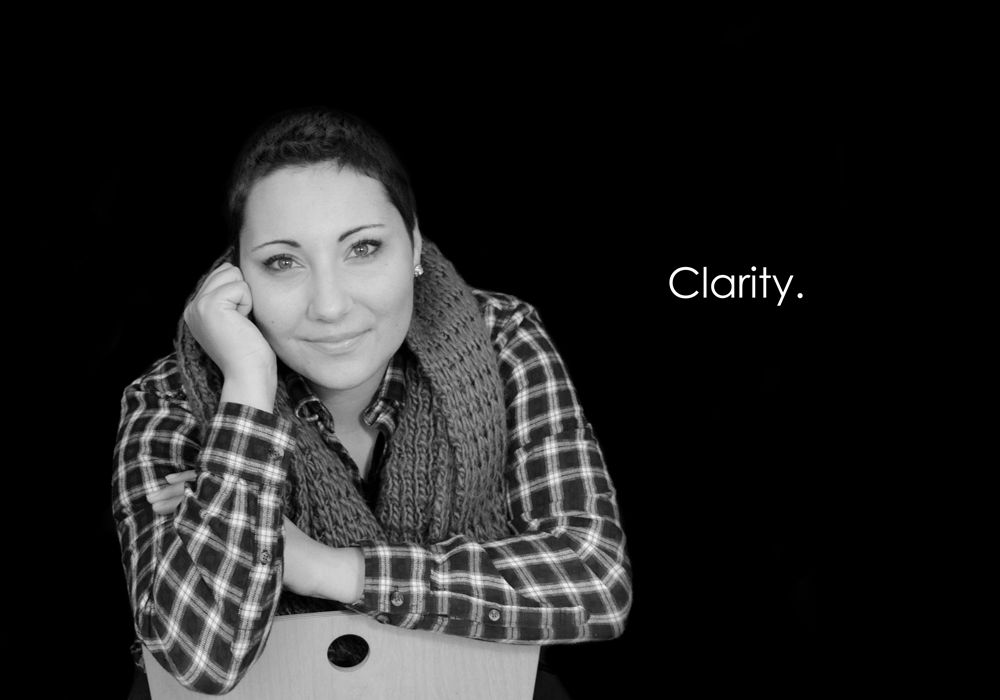 Maria, Age 21  Diagnosis: B-Cell Acute Lymphoblastic Leukemia (ALL)
I can see clearly now.
Imagine being twenty-one years old and facing a cancer diagnosis. Suddenly, what should be the start of a new and exciting phase of young adulthood becomes a new world of treatment protocols and blood draws. Rather than starting a first job, you start your first round of chemo. Plans with friends are replaced with doctor appointments. Life turns down a different path.
But sometimes, adversity brings clarity. Maria's cancer journey allowed her to see a clearer plan for her future. She now hopes 
to be a nurse practitioner. Because she wants to be the one who 
is there to comfort and guide others who find themselves on that very unexpected path.

Oliver, Age 10  Diagnosis: Large B-Cell Lymphoma
We've got this. 
There's no way to know the outcome. There is no secret formula or guarantee when it comes to cancer. But having the confidence to face each day head-on makes the journey seem less daunting. Confidence helps a kid like Oliver to let his true personality shine through, even when he might not feel quite like himself. Confidence gives him the nerve to pull a prank and entertain the nurses. To throw on a cool hat and strike a pose for a photo. Confidence is what lets a child get out of bed every morning, look up at his mom and say, "We've got this."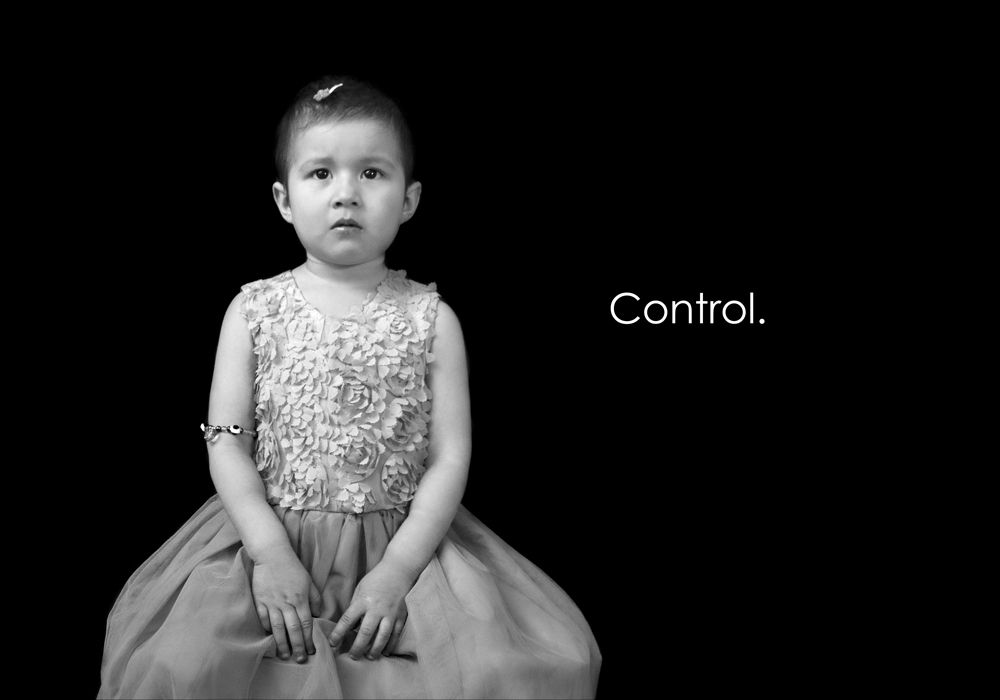 Aleshanne, Age 3  Diagnosis: Wilms Tumor
Watch me.
Watch me. 
I am smart enough to know 
That this is not normal. 
I am skeptical. Uncertain. 
But I am strong. 
Watch me as I hold my head 
Up high. 
And take whatever comes my way.
Watch me.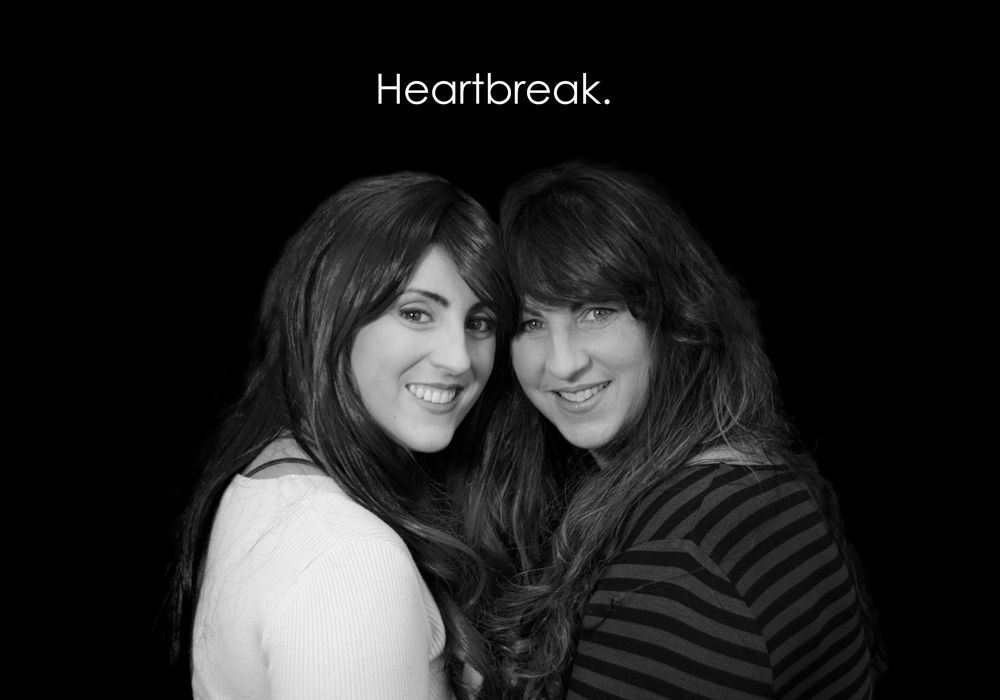 Michele, Age 24  Diagnosis: Alveolar Rhabdomyosarcoma
You made me proud. 
Over the course of four years, Michele endured four different chemotherapy regimens, five surgeries, multiple radiation treatments and extended hospital stays, countless scans and many side effects, all while continuing her studies at college. She graduated Magna Cum Laude from the University of Connecticut and even pursued a master's degree in social work so that she could eventually help young adult cancer patients. Michele was a fighter and an inspiration. 
She passed away after her third relapse in 2016, leaving behind a mother who will be forever proud. 

Go to:  2015   gallery 1     gallery 2     gallery 3     gallery 4