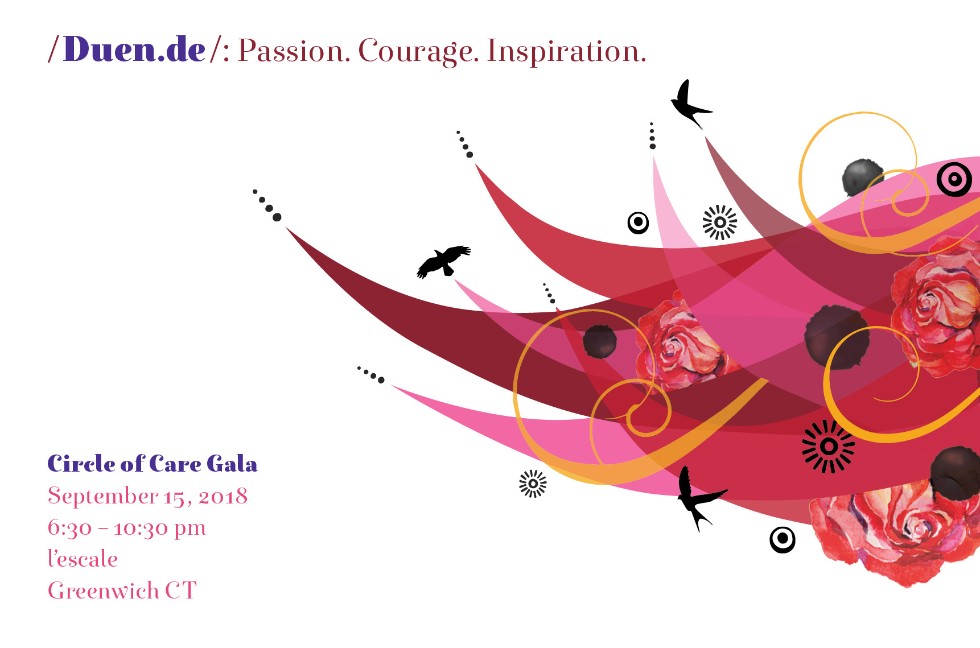 ---
Please join us for our Circle of Care Duende Gala!
Those who have 'duende' possess tremendous soul and magnetism that is both provocative and inspirational. The brave children and families we serve, while facing their greatest  challenge, all have a certain 'duende.' We invite you to celebrate their boundless spirit on this special night.
Our "Duende" Gala will be a festive evening of dinner, live music and entertainment to celebrate these families and the friends, volunteers and generous donors who support our Circle of Care families.
Sponsorships, silent and live auction donations are still being accepted.
Thank you to our early sponsors!
Presenting Sponsors
The Circle of Care Board of Directors
Brett + Mark Kristoff 
Inspiration Circle
Northwestern Mutual New York City- Midtown
Courage Circle
Pamela Hovland Design
Dawn + Mitch Ladenheim
Zelie + Andy Pforzheimer
Liz + Jeff Salguero
The Stroup Family
Passion Circle
Valeria Cuifecu Broadley & Hara Dobyns*
Mary + Ray Eckert
Georgette Geller
Inspira Marketing
Katzke & Morgenbesser LLP
People's United Bank
Reynolds + Rowella LLP
Liz + Jose Vega
Yale-New Haven Children's Hospital
Spirit Circle
Julie + Rick Fingeret
Gault Family Business
Highway Safety Corporation
Gina Longo + Tricia Small
Friend Circle 
Bob Hinckley
Susan + Tony Kobylinski
Media Sponsor 
Moffly Media
* in honor of Michele Ekaterini Ciufecu Broadley