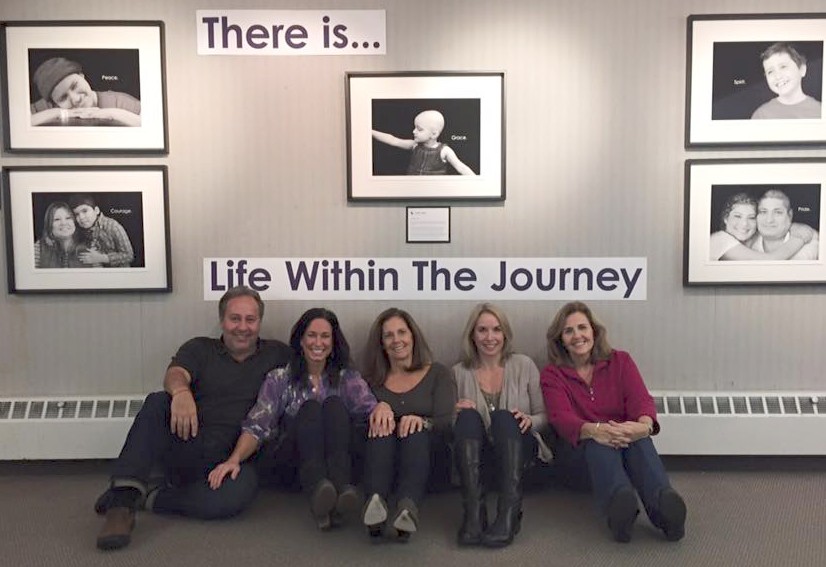 We are a volunteer-driven organization that seeks to make a difference in the lives of children living with cancer, and their families, during treatment. As such, there is a special quality to those who make up our circle. We are guides, survivors, parents, siblings, friends...we've been there, and we know what this journey is like. 
It takes a deep level of commitment to be a part of Circle of Care, but it is an extremely rewarding experience. 
Our Board of Directors
Officers
Liz Salguero, Founder & President, Wilton
Dawn Ladenheim, Founder & Treasurer, Wilton
Liz Vega, Vice President, Westport
Jeff Salguero, Vice President, Wilton
Stacey Savas, Secretary, Wilton
______________________________
Board Members
Christine Baer, Wilton
Maria DiPierro, Fairfield
Missy Dorsey, Weston
Susan Kobylinski, Westport
Karen Morgenbesser, Greenwich
Zelie Pforzheimer, Wilton
______________________________
Madison Chapter
Colleen Garlick, Madison
Adele Merenstein, Madison
______________________________
Committee Members
Jeff Belitsky, Fairfield
Bob Hinckley, Westport
Lisa Schneider, Wilton
Jeanna Shepard, New Canaan
Kacky Theoharides, Wilton
______________________________
Executive Director, Jeff Kimball
Jeff is a versatile, seasoned executive who brings a wealth of experience to his work with Circle of Care. Jeff, our only staff person, works extremely hard providing support to children with cancer during treatment in concert with our incredibly dedicated Board and over 250 volunteers across the state. 
But to really understand Jeff's connection to Circle of Care, you need to know a little about how cancer has impacted Jeff personally. Jeff understands the long reach of childhood cancer. Having cared for his terminally ill wife, Amy, who first fought cancer as a teenager, and then again in her 30's - Jeff was left to raise their two infant girls by himself into the vibrant young women they are today.  To connect with Jeff, email:  jeff@thecircleofcare.org
Our Volunteers
As a volunteer-driven organization, our volunteers are the life-blood of Circle of Care. From high school students who work on our Dream Room Makeovers, to gifted designers who lead those teams, to tireless fundraising and event volunteers to specially-trained hospital volunteers, our volunteers are diverse in their talents but all share a passion for our mission. Working with Circle of Care is a commitment, but extremely rewarding.  
Advisory Board
Joseph McNamara, M.D., Guilford
Jeanne Marconi, M.D., Greenwich
Jennifer Moore, M.D., Greenwich